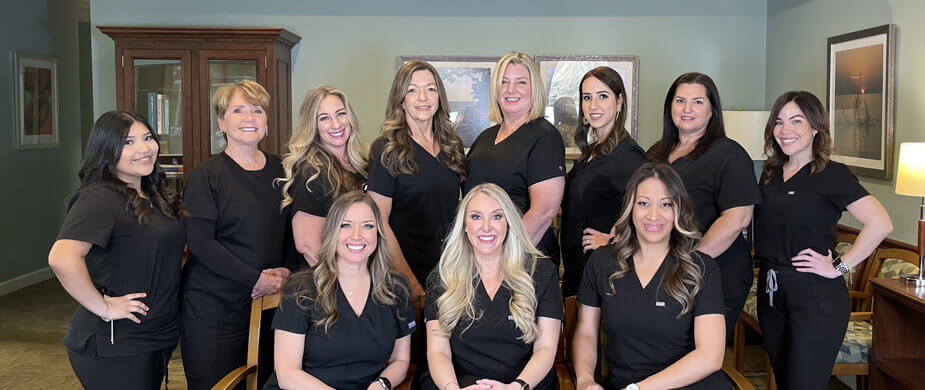 ---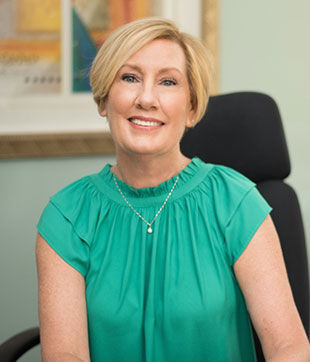 Leann
Treatment Coordinator
I love meeting new people every day and learning about their lives and dreams. Those connections grow during treatment and I treasure our friendships! In 1993 I started working with Dr. Marchetto, and am so excited that we've created so many incredible smiles over the years!
I welcome new patients and their families to the practice and am with them throughout their initial consult. Once the doctor completes their treatment plan, I go over the diagnosis, discuss the approach, and talk about options. I also set up the payment plans and review insurance so patients are able to maximize their benefits. During treatment I'm here to ensure the patient has the best experience, whatever she or he might need!
A native Floridian, I love living here and enjoy our beautiful weather! My greatest joy is my family: my husband, two daughters, two sons-in-law, and three grandchildren! I love being outdoors and enjoy bike riding, swimming, and traveling.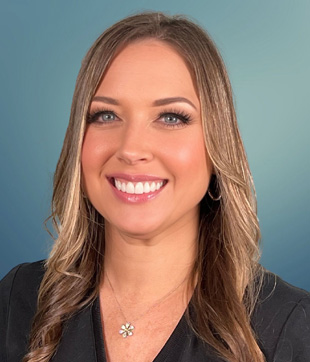 Shannon
Treatment Coordinator
I'm lucky, because I get to meet our new patients and their families as they start their orthodontic journey! I love answering questions, introducing everyone to our practice and treatment, and watching smiles and confidence grow. I've been part of the team since 1999 and am thrilled that we're now creating smiles for a new generation of South Floridians!
I talk with patients and parents about their goals and concerns, and assist the doctors with observation appointments. When and if treatment is needed, I review the proposed plan, explain the details, and ensure everyone understands what we'll be doing. I had braces as a child and was re-treated as an adult, so I'm able to connect with each patient and understand what they're experiencing.
When I'm not at the office, I enjoy working out and spending time with my family. My husband Freddy and my beautiful daughter Giuliana are the loves of my life!
---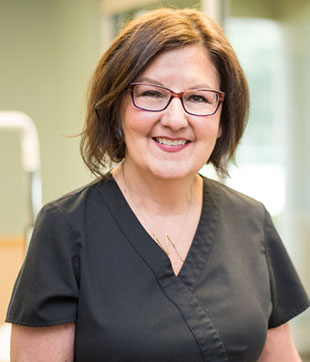 Maria
Clinical Coordinator
I love working closely with our patients and families to ensure everyone has a positive orthodontic experience. I know treatment can initially be intimidating, especially to children, but we're patient and kind, and always win their trust! I was with this practice back in 1989, when Dr. Marchetto purchased it, and I'm so happy with how we've grown!
I oversee our clinical operations, to keep everything running smoothly and on time. Our patients deserve the best treatment, in a fun and enjoyable environment, and our clinical team members make it happen!
My family is my everything, and I love to spend my free time with them. My husband Jorge and I have been married for 30 years and we have two beautiful daughters, Stephanie and Samantha. I enjoy relaxing with a book and spending time at the beach.
---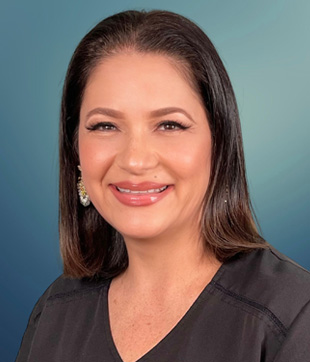 Jenny
Orthodontic Assistant
It's so rewarding to be part of such a happy and unforgettable time in someone's life. I love seeing how each patient moves from feeling self-conscious about their appearance to loving their smile! I hold a certificate in expanded duties in orthodontics and radiology, and have been part of this practice since 1994. We're now creating smiles for a second generation!
I work in our clinic, where I assist the doctors with various orthodontic procedures. In addition to working chairside and providing a second set of hands to support the doctors, I also educate patients about home care and encourage them to take great care of their oral health.
My spare time is spent with my mom and my two children, Kevin and Emma. We love the beach and outdoors! I also enjoy spinning and walking, and I have a passion for music.
---
Mandy
Orthodontic Assistant
I love being able to get to know each patient and their family and watching a person's smile transform! It's incredible to see how changing a smile changes the person's life, and I play a part in making it happen! I started working with the practice in 1997 and am certified in orthodontic expanded duties.
Working in the clinic, I offer chairside assistance to the doctors as they care for patients. I also provide home-care and post-procedure instructions and motivate patients to keep their mouth clean and healthy. I want them to enjoy a lifetime of wonderful smiles!
By the way, before coming to work here, I was Dr. Marchetto's patient: He created my smile! I enjoyed the experience so much that I sought to work with him and am thrilled to be assisting Dr. Cooper now, too!
My free time is usually spent with my husband Jason and my three kids: Kaycie, Ryder, and Hunter. I enjoy relaxing by the pool and hanging out with friends and loved ones. My family is very involved with the March of Dimes due to our personal experiences when our daughters were born. We have since been asked to be their ambassador family for many prestigious events and to share our story.